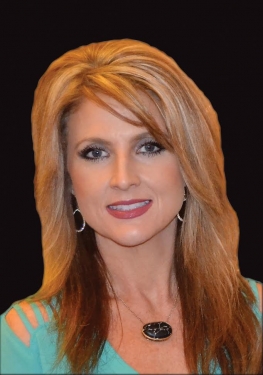 Welcome to Misty Smith Homes!
If you are looking to buy a home or sell your existing home in the Wichita Falls area, you`ve come to the right place! My name is Misty Smith and I am a licensed REALTOR® serving Wichita Falls, Sheppard Air Force Base (SAFB), Burkburnett, Iowa Park other surrounding areas. For buyers, I will be your best resource to find the home of your dreams. For sellers, I will provide you a comprehensive marketing plan to best expose your property to the prospective buyers. Call me today! I can help you get through the home buying and selling process easier than you ever imagined.
Take advantage of my knowledge and professionalism. I will work hard to help make that dream a reality. Contact me now! (940) 636-5619

Future Buyers
If you're looking to buy a home, I make everything simple. Buying a home without being represented by an agent can make what should be an once-in-a-lifetime experience turn into a nightmare. As a professional REALTOR® working for you, I will:

Future Sellers
Only about thirteen percent of the homes sold today were sold as being listed 'for sale by owner'. Homes that are listed with a professional REALTOR® or real estate professional sell much faster than those that are sold by their owners through other means.
Take advantage of my knowledge and professionalism. Contact me now! (940) 636-5619
Exceeding Your Expectations
Devotion to Market Our Listings
89% of buyers use the interent to search from homes in today's market. Internet marketing is vital in getting your property exposure and being able to reach out to a larger audience of potential buyers. We have an online marketing plan for all of our listings, along with the traditional marketing. Our online marketing plan for our listings include Single Property Websites, Virtual Tours, Listing Flyers, Craigslist Ads, ActiveRain Blogs, Showing Feedback System, Listing Syndication, Social Networking. Leads generated from the listing's online marketing are captured into a Lead Management System for immediate response to potential buyers.